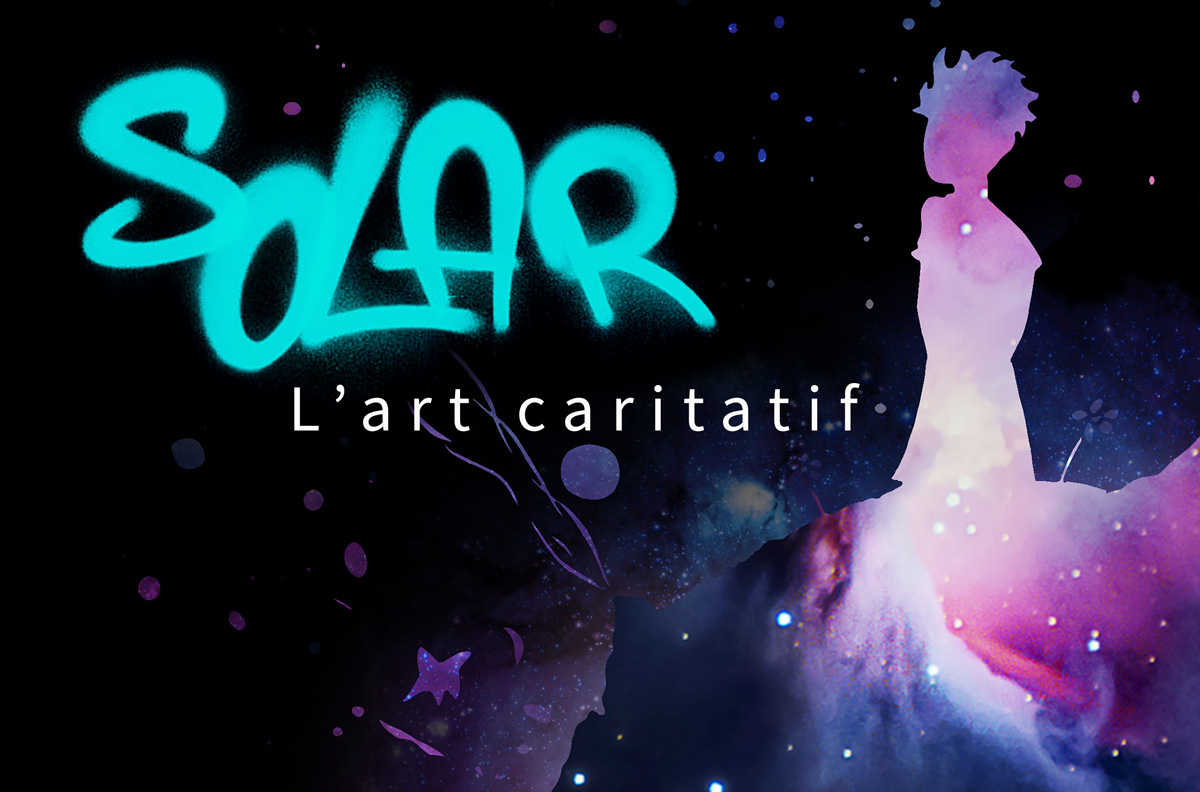 The idea of this unique project came already several years ago to the Cedric Cassimo's mind. This internationally renowned, multi-talented visual artist and Victoria Giorgini (www.lunidea.ch), author and director, had created several shows over the last ten years which had often been presented for the benefit of the Chaîne du Bonheur, Zoé for Life, Les Pinceaux Magiques, Mercy Ships as well as other institutions in need of support. Thus, significant funds were raised.
Therefore, the idea of ​​Solar – Art for Charity annual event is to provide regular support to important causes, while offering a new magnificent show for the audience by highlighting different associations that need help and media visibility. Indeed, many organizations sometimes have difficulty to attract media and public attention despite the incredible work they provide, often on a voluntary basis.
This year the show "Les Secrets du Petit-Prince" will take place in the Cultural Centre of Vieux-Moulin, in St-Prex, the 2nd & 3rd of December, for the benefit of Mosaics Repair, to support the cause of breast cancer.